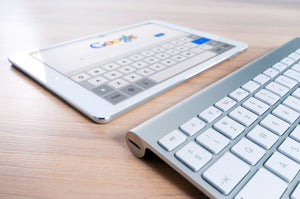 4 Ways to Improve SEO ranking of a website
If you didn't know, the majority of all the traffic on websites online is coming through organic researches. In other words, when someone wants to look for something, he will simply go on a search engine and make his research. Indeed, more than 90% of the internet experience starts on a search engine. This is why it's very important for any business who want to get traffic to be ranked as high as possible on the search engines. The main reason for this, is that people will rarely look more than the first page of google this is why it's important to be ranked as high as possible. Here are some tricks that you can use to improve your SEO ranking.
1- Improve the speed of your page
The first thing you can do to improve your SEO will be to lower the loading speed of your page. In other words, you want your page to load as fast as possible. Indeed, there are a lot of reasons that can prove it. At first,there is a study that shows a direct correlation between the loading time and the increase in the abandoned cart rate. This means that if your website/e-commerce is loading to slowly you will see a direct effect of this on the number of abandoned carts. Also, google will see this issue and will simply not rank the website higher. 
2- Creating quality content
When we talk about quality content on a website, the first thing to ask yourself will be is your website up to date. If you never did a single change on it since the moment you created it, you will certainly have a very bad SEO right now. Indeed, google looks how often the website is beeing updated and it has a direct effect on ranking. Also, quality content means not copy pasting from other website but create your own unique content. 
3- Blogging
Blogging is an amazing way to generate new leads to your website. Indeed, this means that you are creating new fresh content. In other words, you are updating your website.Beside of sending a positive message to google, blogging will help create a community that will be interested by what you are writing. But, it's very important to stay constant when blogging because the best way to create a community will be by creating fresh content as often as possible. 
4- Adding more than simple text
This means that pictures and videos are important as well. Not only this has a positive impact when viewed by google but it also offer another way for the website visitors to see the content. Indeed, it's a lot more easier to understand something by seeing a picture of it or simply  watching a video about the subject.
There are a lot of other ways to improve the ranking of a website but thoses are the most important ones. If you have any related questions or want to improve the SEO of your website don't hesitate to contact us.
---