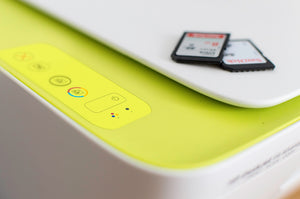 Acquiring or not acquiring a printer maintenance service
For the majority of businesses a printer is a must have. Indeed, when you have to print important documents or have a paper support having a printer can really be useful. But, when the printer breaks or have some other problems like no more ink this can be a logistical nightmare especially for bigger companies because even the best printer in the market becomes useless in those situations. That's why, some times it can be a good thing to take the services of a company for the maintenance of the printers. 
The first reason that can push a business to use the services of a printer maintenance business are the costs. When working with those businesses, you only pay one fixed price per paper every month for a yearly contract. All the in house maintenance, paper cost, ink cost and other fees associated with the maintenance of printers will disappear. 
The second reason is that it's less time consuming and logistically easier. Indeed, having specialists that will do this type of work will guarantee that the printers are always in good conditions. Also, employees do not always have the knowledge of how to do a good printer maintenance. This could potentially lead to other problems.
Those are the main reasons of why businesses especially bigger companies. If you have any questions about those services don't hesitate to contact us.  
---