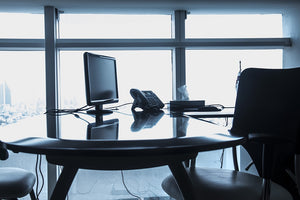 Simple ways to choose the right computer
In modern society, having a computer became not only a must but a necessity. Indeed, it help us do many tasks a lot faster. We can make any kind of research, have access to an amazing amount of information, have access to dozens of applications that can help us complete almost anything. This is why it's important to choose the right computer for your activity or the activities performed by your business. Here are some steps you can follow to identify what type of computer you need for yourself or for your employees. 
The first thing to do is identifying your need. If a business needs to buy a certain amount of computers, they definitely don't want to overpay by buying a product that has features that they don't need. But, at the same time acquiring computers that are not able to do the tasks that the business want them to do is not a good idea either in the long term. This is why before buying we have to identify all the needs of the business and the task that the computer will have to complete.
When the needs are identified, it's important to decide if the business needs a desktop or a laptop. That is important to know especially if the business has employees that are always on the move. Don't forget to always look at your budget, sometimes it's better to buy a computer that is maybe one year older and saving than buying the brand new computer but both of them have the same specs. 
Finally, it's important to look for a reputable brand when doing the acquisition of computers. Indeed, even if the big brands have usually high quality products, those brand are not offering the same warranties on there products. The price can vary a lot between brands especially if a high amount of products is bought. Also, the after sale service is not the same for every brand and can be very different.
---