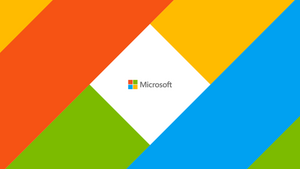 The biggest microsoft event of the year goes virtual because of the Coronavirus
As we all know, Microsoft is doing a build developer conference every year. This year the conference is from the 19 to the 21 st may but for the first time this will become a digital event. The main reason for this change is the apparition of the coronavirus. Indeed, this virus pushed the US government to declare the state of emergency. This means that all major event are cancelled or reported. 
Microsoft build developer is one of the biggest tech events of the year. Not only is it popular in the developers world, but this event is also used to present and give show the latest changes done in all Microsoft products such as office, windows and many other products. This announcement happens right after google cancellation of their own I/O developers event and many other cancellation in different fiel like sports or music.
The way that big tech businesses will handle their conferences virtually is yet not known but it will certainly be very different as if it was in person. indeed, since all the presentations will be presented on a computer this will be very interesting to see how this conference will be handled. 
---