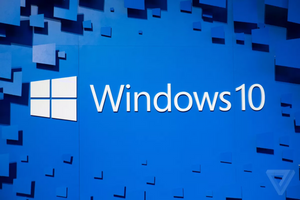 The importance of migrating from Windows 7-8 to windows 10
As Windows 7 is reaching officially his End of life on 14 January 2020, we can still see a large amount of the world's computers especially in the corporate environment are still running on this version of Windows. Of course, it's still possible to use this system after the end of life date but it's becoming more dangerous. Indeed, as windows stops all technical support, software updates and security updates after that date the system will become more vulnerable to different threats and security risks. Also, it's very important to know that theire is a lot of benefits of migrating from Windowa 7/8 to Windows 10. 
The first reason is an improvement in security. As mentioned, all updates including security updates will come to there end for Windows 7/8. This makes those versions of windows more vulnerable to different threats. Meanwhile, Windows 10 offers advanced security features like the advanced threat protection (ATP). This gives the opportunity to any business to keep theire data safe 24/7.
The second reason, is the speed that this system offers to it users. Indeed, Windows 10 is designed to give it users a high speed experience. This means that this system will offer it users the capacity of doing a lot more in less amount of time. 
Finally, windows 10 has a enhanced usability. This means that the system is more user friendly. Microsoft decided to take all of the most successful usability features of windows 7 and 8 to implement those in there new operating system. Also, windows 10 offers a universal windows app feature. This allow to all of the users an easier navigation between different devices. 
If you or your business are interested to migrate to windows 10 don't hesitate to contact us. 
---