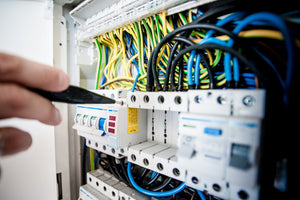 The most asked questions when choosing IT Support
Owning a small business is not always easy, especially when IT problems are happening. Indeed, dealing with those problems can cost a lot to the business, this can include the pay for the IT specialist, the cost of lost income, broken infrastructure, lost of working time and many other things. This is why using the services of an IT firm can be very useful in those situations. This is why we will answer to the most asked question of using the services of an IT firm. 
What type of support are offered: We offer different services from year long support contracts to more specific needs such as installation of IT infrastructure or server rooms. Our services can be on a pay to pay base or longer term for support services. Our goal is to help your business grow to it full potential. 
What are the delay of response: It's very hard for a IT business to guarantee a delay of response. The main reason of this is the difference between all the possible issue that can happen. If it's a minor or a major issue and the number of professionals that will have to work to resolve the issue. But usually we are able to address the problem rapidly.
Do you offer remote management and monitoring : Yes, we offer very personalized services for any type of business. From small to big companies and we are also able to adapt to your working hours. Indeed, if your business is operating or simply needs a 24/7 support we are able to provide it with all the specifications that you may need. 
Finally, outsourcing your IT support can be an extremly good thing because you will not have to worry about managing new employees. If the business grow you can simply add more resources and if you don't need them you can simply reduce the number of specialists without having to worry about hiring new employees. 
If you are looking to acquire an IT support service for your business, don't hesitate to contact us for a quote. 
---